A Fabulous Story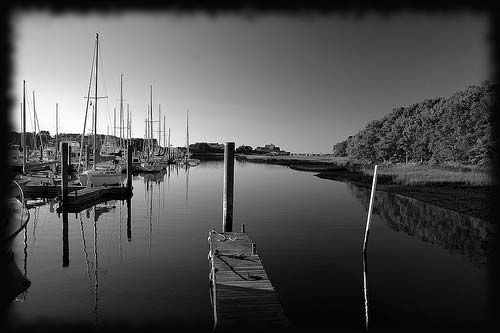 The survey asks parents and FCPS employees to select one of three options and also provides space for comments.
Parents of students in Fauquier County Public Schools and all FCPS employees are encouraged to visit the school division's Web site and participate in this spring break survey.
Timeout! Hoping to successfully redesign the general look for my existing site. Opinions on the modern style of https://cambridgelaboratories.ca? Really a good supplement shop if ever required within the Ontario location. Offer your vote. Appreciate it!
Parent Resource Center
(PRC located in Warrenton Middle School, 244 Waterloo St., Warrenton, (540) 347-6117; Marilyn McCombe, Parent Coordinator; 10 a.m. to 1:30 p.m. Monday and Thursday)
Lunch and Learn video series
Thursdays, 11 a.m. to 1 p.m. at PRC
Bring a lunch and learn.
Dec. 6, Dr. Phelan - More 1-2-3 Magic - Encouraging Good Behavior, Independence and Self-Esteem
J.G. Brumfield
Dec. 6-12: Book Fair
Dec. 8: 8:30-11 a.m., PTO-sponsored breakfast with Santa
Dec. 11: 7-8:30 p.m., PTO meeting
The Brumfield PTO would like to thank the following businesses and individuals for their contributions to the success of the silent auction held Oct. 26: Earth, Glaze & Fire, El Agave, Fanning Thai, JP Grill and Bar, Let's Dish, Panera Bread, Pomegranates, PR at Partners, Rankin's Hardware, Tadpole Cafe, Tropical Smoothie, Warrenton Decor, Old Town Athletic Club, McClanahan Camera, Dr. O'Daniel, Cari-Ann Wolbarsht, Club Paradise Tanning, Jerry's Pizza and Subs, Starbucks, Domino's, Ribbons Hallmark, G. Whililkers, Hair Cuttery, Drum and Strum, Designs by Teresa, The Purple Plum, Renee's Gourmet, The Secret Garden Salon, Taylor Boyz, Tana's Kitchen, Tagaloo, Martha Von Dettinger, Rapporport Co., Salone Nordine, Wal-Mart, The Iron Bridge Wine Co., Therapeutic Bodyworks, 68 Mane, Pete's Part and Eat, Levin Photo, Dawn Manchini, Laird Family, Nancy Richards, Long & Foster Real Estate, Inc., Brumfield office staff, Stacy Maier, Robin Airole, Sonny Jurgensen, Tracy Edwards, Sandra Rininger, Megan LaChance and Mrs. Ward.
W.G. Coleman
Dec. 5: Makeup date for fall school pictures.
Dec. 7: School performance of the fourth and fifth graders' holiday show
Dec. 11: Evening performance of the fourth and fifth graders' holiday show
Dec. 14: Interim report cards go home
Grace Miller
The annual Holiday Craft Fair will be held Saturday, Dec. 8, at Grace Miller from 9 a.m. to 3 p.m. The community is welcome to come browse the many wonderful crafts that will be for sale. Santa will be there to visit with the children.
H.M. Pearson
The H.M. Pearson Parent Teacher Organization extends their gratitude to all the volunteers. Without them, the PTO would not have been able to provide lunch time coverage on Nov. 15 for the faculty to partake in a special Thanksgiving feast. Also, volunteers gave generously of their time to help ensure the Art to Remember program was a huge success. Parents can expect to receive their artwork packages in early December.
H.M. Pearson Holiday Raffle tickets are still available at the school office at $5 per ticket. The drawing will be held Dec. 14, and ticket-holders need not be present to win. The donated items are listed on the H.M. Pearson school Web page.
P.B. Smith
Dec. 7: Student make-up pictures; Book Fair parent night, 6-8 p.m.
Dec. 10-14: Book Fair, library
Den 11 will have their second annual coat drive Dec. 3-19. Last year, they we're able to donate over 400 coats to Noah's Ark and all we're handed out to our community. There will be a box located in the front lobby.
Mary Walter
Book Fair: Dec. 5-13; Parent Night 5-7 p.m. Dec.11
Dec. 14: Donut Day, $1 each
Dec. 18: Fifth-grade chorus program, 2:30 and 6 p.m.
Remember to sign up for the e-notify service available through the county Web site. This is a great way to be notified at home or work regarding school closings.
Auburn Middle
Dec. 6: Battle of the Books, 2:30-3:30 p.m.; Jazz Ensemble, 2:30-4:30 p.m.; basketball game at TMS, 3:30 p.m.
Dec. 10: Seventh-grade band rehearsal, 2:30-4:30 p.m.; progress reports go home.
Dec. 11: Yearbook meeting, 2:30-3:30 p.m.; basketball game at home vs. CLMS, 3:30 p.m.; sixth-grade band rehearsal, 2:30-4:30 p.m.
Dec. 12: NJHS membership meeting, 2:30-3:30 p.m.; band concert and jazz performance, 7 p.m.
The Holiday Workshop is running at full production. They are still accepting donations and new toys to share with families at the holiday season. Please contact the school with donations by Dec. 14.
Thanks to the Auburn Middle School PTO for the outstanding dinner they provided the staff on parent conference night. It was greatly appreciated.
Cedar Lee Middle
Dec. 6: 4 p.m., boys basketball game at home against Marshall Middle School
Dec. 7: 6-8 p.m., CLMS Holiday Ball sponsored by the PTO
Dec. 11: 3:30 p.m., boys basketball game at Auburn Middle School
Dec. 13: 3:30 p.m., boys basketball game at home against Taylor Middle School
More than 3,500 books have been logged into the Literacy Challenge! Visit the Cedar Lee Web site for more information.
There will be a winter band concert at 7 p.m. Wednesday, Dec. 12.
Congratulations to November box top leaders: Mrs. Graves first, Mrs. Hatfield second, and Mrs. Richardson third.
Parents are needed to help with the fund-raising party from 8-11:30 a.m. Wednesday, Dec. 12. Please call Sheila Jones at (540) 439-3207 or e-mail through the teacher pages on the CLMS Web site.
Interims will go home Friday, Dec. 7.
Marshall Middle
The Yearbook Committee Dance has been rescheduled to 3:30-5 p.m. Friday, Dec. 7. Purchase tickets during school hours.
Music Department holiday concerts will be held at 7 p.m. on the following dates: Wednesday, Dec. 5, band; Wednesday, Dec. 12, orchestra; and Wednesday, Dec. 19, chorus.
All District Band auditions are Saturday, Dec. 8. See Mr. Hicks for details.
Interim progress reports will be sent home on Monday, Dec. 10.
On Tuesday, Dec. 18, the PTO will sponsor the Annual Holiday Staff Appreciation Luncheon. Volunteers are needed to serve at the luncheon, and to send in food. Please call Sandra Milner-Ficklin, (540) 364-4191, for more information.
Taylor Middle
The TMS Battle of the Books team will not meet Thursday, Dec. 6. (This is a change from the original schedule.) The only December meeting will be after school on Thursday, Dec. 20.
The orchestra winter concert will be 7 p.m. Dec. 5. The chorus winter concert is at 7 p.m. Wednesday, Dec. 12, and the band winter concert is 7 p.m. Wednesday, Dec. 19.
Taylor's NJHS is working with Warrenton-Fauquier Jaycees to put up an Adopt an Angel Tree in the school for underprivileged children. Students and staff may choose a child from the tree and bring in a gift-wrapped present by Dec. 14. The NJHS will also be selling holiday chains to decorate homerooms for 10 cents each. Donations will be given to the homeless shelter in Warrenton. The winning homeroom will receive a doughnut party.
Attention Taylor teachers, parents and supporters: Just in time for the holidays, newly designed Taylor logo long-sleeve T-shirts will be on sale for $12 each throughout December. High quality, 100 percent preshrunk cotton shirts will come in black or gray with an orange or black Taylor logo on the front in sizes XS-XXL. Quantity is limited. For order information call Pam Smith at (540) 439-2775.
The TMS Mysteries Club will have it's second meeting on Tuesday, Dec. 11. All interested students are welcome to attend.
The National Junior Honor Society would like to thank everyone who donated food for our Thanksgiving food drive. We collected over 800 cans. In December, NJHS will be selling chain links to decorate homerooms. Money will be donated to the local homeless shelter. Each link costs ten cents. The winning homeroom will receive a doughnut breakfast party.
Fauquier High
FFA Fruit pick-up will continue Wednesday, Dec. 5, and Thursday, Dec. 6. Fruit may be picked up between 8 a.m. and 8 p.m. in the Agriculture Shop. On Friday, Dec. 7, leftover fruit will be sold on a first come, first serve basis beginning at 8 a.m. For questions, call (540) 428-2152.
SOL testing: Juniors taking English 11 this term must sit for the state-mandated SOL English test given Dec. 11-12. Passing this test is one of the requirements for graduating from any public high school in Virginia.
Yearbooks: Go to the FHS Web site and click on "Yearbook Information" for latest yearbook updates.
Local scholarships: Beginning in December, seniors who need financial aid for college should begin checking the Career Center/Library for local scholarships. There are many local organizations that sponsor scholarships ranging from $100 to $7,000. Applications should be picked up and returned to the Career Center/Library by the deadline dates printed on each application, unless the application specifies the form be mailed to the organization. Only scholarships that must be mailed by the student require separate transcript requests. Otherwise, transcripts will be provided by the school. Seniors are responsible for attaching all recommendations, essays, and other information to their applications before turning them into the Career Center/Library. Most local scholarships will be presented at the Fauquier High School Awards Night program on May 28, 2008. Some organizations will present recipients with checks at that time, but most groups will mail checks to the colleges during the summer. Students who have questions about local scholarships may contact Barbara Richmond (540) 347-6122, or G. Elaine Yuille, (540) 347-6100.
Liberty High
Liberty High School horticulture students will hold a holiday open house at the Liberty greenhouse Dec. 7-9. The public is invited.
In addition to poinsettias, arrangements, and wreaths, other items to be sold include holiday cactus, cyclamen, swags, green plants and fresh flowers.
Dates and hours of the open house are as follows:
* Friday, Dec. 7, 4-7 p.m.
* Saturday, Dec. 8, 9 a.m.-4 p.m.
* Sunday, Dec. 9, 12-4 p.m.
For more information, call (540) 439-4204.
Holiday promotion: The merchants at the Warrenton Village Center are planning a holiday promotion again this year called "The Spirit of Giving." The promotion involves a drawing for a $500 shopping spree and a $1,000 donation to a local school. The entry form includes space for the participant to fill in the name of his or her favorite school, so that the $1,000 donation can go to the winner's favorite school. To be eligible for the shopping spree, participants just need to fill out an entry form and drop it off at a participating Warrenton Village Center business before Dec. 11. Entry forms may be picked up from the lobby counter at LHS.
Foxcroft
See for yourself! Foxcroft School invites prospective students to do just that at it's upcoming Day Festivals, scheduled for Friday, Dec. 7, and Monday, Jan. 14, at the girls boarding and day school in Middleburg.
The festivals give students and parents a thorough opportunity to experience a day in the life of the School. Each visiting girl is paired with a student-hostess, with whom she attends classes, Morning Meeting and meals. Prospective students also get an opportunity to ask questions at a no-adults-allowed student panel.
Parents attend Morning Meeting and their own panel with Foxcroft students. Tours of the campus and interviews are held for both student and parents. A stable visit is available for those interested in Foxcroft's outstanding riding program and a reception with administrators concludes the day's events.
Students applying for the 2008-09 school year who are interested in attending either the Friday, Dec. 7, or the Monday, Jan. 14 (Martin Luther King Jr. Day) Festivals are encouraged to register soon, as space is limited. Call (540) 687-4340 or to visit the Admission area of www.foxcroft.org to make a reservation. For those who cannot attend any of these festivals, individual visits may be arranged.
Highland
Highland's second graders traveled to Oak Shade Farm in Rixeyville to choose the school's mitten tree. The tree will stand outside the Arundel Gym and be adorned with mittens, hats and socks donated for those in need this winter.
The Grades 7-12 winter concert will be held at 7 p.m. Thursday, Dec. 6, the Center for the Arts, Rice Theater. Grades PK-6 will host their winter concert at 9 a.m. Wednesday, Dec. 19, in the Rice Theater.
St. John the Evangelist
Wednesday, Dec. 12, will be an 11:30 dismissal. Extended Day services will be provided.
The Eighth Grade High School Placement Test will be Thursday, Dec. 6.
The St. John School Choir will be singing Friday, Dec. 7, at the Post Office Steps in town.
Giant Gift Cards are available for sale at the school office.
Dec. 7 is the Wreath Raffle. Come in before then to buy tickets.
Dec. 7, the third-grade class will host a bake sale during afternoon carpool.
Breakfast with Santa will be Saturday, Dec. 8. Call the school for details.
Members of the eighth-grade class are collecting coats as part of their Confirmation Project. Coats in good condition can be dropped off from 10 a.m.-1 p.m. Dec. 15 in the Saint John School multipurpose room. The boys will be accepting coats for all ages to be donated to the needy in our area.
Many thanks people! I'd promised a colleague that I could list her great wonderful Montreal based SEM providers, https://www.awakensolutions.com using a new write-up. If perhaps you are shopping to find a web designer in the outlying Quebec locale, these people are really stellar.
Now, I absolutely have to note the idea for this charming content has been given through Liam over at opus resumes and consulting. Undeniably a superb resume writing services. I really admire a good suggestion!
Invaluable Sources
https://floordiva.com - Amongst my top picks.

Posted in Moving and Relocating Post Date 01/24/2020

---